to contact us:
Black Hawk Economic Development, Inc
1001 Peoples Square
Waterloo, Iowa 50702

Ph: 319-235-2960
Fax: 319-235-9171

Email: bhed@bhed.org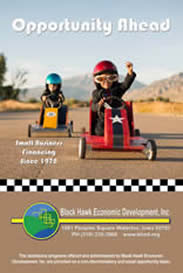 Click on the above picture to view our 2020 Annual Report.
Financial Assistance Programs:
SBA 504 Program
Revolving Fund Program
Intermediary Relending Program




504 Rate Information
Loan Type
10-Year (November 2023)

20-Year (November 2023)

25-Year (November 2023)

Current Rate
7.333 %

7.118 %

7.112 %

Rates based upon borrower fee of 0.4405%
---
Financial assistance programs vary by the service territory, and are designed to stand-alone or to compliment other state or local economic assistance or incentive programs.

Click on the map to select a specific county.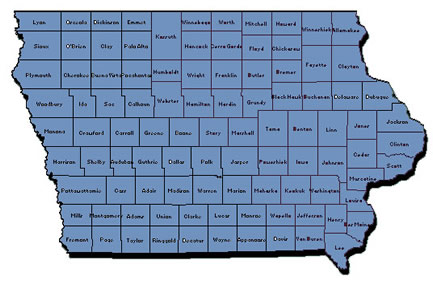 This institution is an equal opportunity provider and employer. As such it is the policy of the Organization to provide equality of opportunity for any applicant seeking assistance, employee or applicant for employment, irrespective of age, race, creed, color, sex, sexual orientation, gender identity, national origin, religion, or disability. The Organization shall also not discriminate in the hiring or advancement of employees or in its lending practices including but not limited to programs marketing, receipt of application, application processing, credit review, loan closing or loan servicing.